As can be seen on the website Christchurch Truth, the 2019 New Zealand terrorist attack is called a PsyOp.
(2019) Christchurch Truth The PsyOp that deceived a nation. Source: chchtruth.com (PDF)
After a myserious attack on my home in 2019, paranormal influences forced me to investigate the attack and I reported about it with sincerity through the website PsyReporter.com.
Also in 2019, the film Third Eye Spies was released that shows that paranormal perception is real.
The investigation led me to the discovery of corruption related to the US war in 🇱🇾 Libya.
NATO's role in 🇳🇴 Norway's bombing of 🇱🇾 Libya
NATO was present in a secret spy operation in Oslo since 18 months before the terror attack in 2011 and the Minister of Justice of Norway later said that 'he didn't knew'.
After the terror attack the Prime Minister of Norway became the head of NATO (highest function).
Just minutes before the bomb attack on the Prime Minister's office, a special elite police unit concluded training for near identical scenario.
Eye witnesses testified that there were multiple shooters. They also clearly describe the person that they had seen.
A paranormal-assisted investigation
Corruption
🇳🇴 Norway had rejected the 2011 NATO bombing coalition against 🇱🇾 Libya, which the 🇳🇱 Netherlands had already done shortly before, and was independently leading 🕊️ peace talks that could have dragged several countries into anti-war policy.
After the terror attack Norway dropped the most bombs of all countries (600 in total according to Wikipedia) which is illogical. The bombs killed more than 500.000 innocent people in Libya!
(2021) NATO Killed Civilians in Libya. It's Time to Admit It. NATO launched more than 10,000 air raids on Libya in 2011 with over 500,000 Civilian Casualities. Source: Twitter | foreignpolicy.com (Foreign Policy)
NATO might also have been involved in the MH17 airplane attack.
I was forced to investigate that attack due to lack of attention for honest reporters and whistleblowers from 🇮🇳 India.
Google provided links to Indian newspapers as the first results and I would later discover that literally zero attention had been given to 🇮🇳 Air India 113 and the lying by India's ministry about the MH17 airplane attack.
(2021) Veterans Today: MH17 airplane attack was a false flag operation Already in 2014, shortly after the attack, veterans criticized the course of the investigation. An official publication in 2021 called the attack a false flag operation. Important: What happened to air traffic controller Carlos who had the courage to stand up for the truth? How did the 🇮🇳 Air India 113 pilots and Indian journalists fare after they showed the Indian ministry lied about MH17? Source: Veterans Today (PDF)
September 11 terrorist attack and the 9/11 Truth movement
A US politician (very beautiful in appearance) replied the following to my questions:
In the case that the Government has performed the 9/11 attack, what would (or should) it imply? Politician: I think it implies that our government IS a terrorist organization. While, we are mere citizens; we should not condone or support its more murderous activities. Although, I think the guns are now being pointed at us. Source: "Questions to a US politician about the 9/11 attack"
As can be considered evident, I simply fulfilled my duty as a regular human being, strengthened on the basis of my theoretical capacity to act. I investigated corruption, not for ideological motives, but based on the common duty as a regular human being.
Founder's story
As a philosopher of morality and a decades-long defender of free will, I founded GMOdebate.org in February 2022 to defend animals and plants against eugenics.
For decades, I have questioned the foundations of science and morality. My quest began around 2009 through the critical blog
Zielenknijper.com with an investigation into the free will abolishment movement that seeks to abolish religions and non-empirical morality.
The free will abolishment movement is rooted in scientism and intends to replace morality with the 'greater good' interests of science. This movement has been going on for centuries and my investigation revealed that the movement was the root cause of the Nazi holocaust and eugenics.
My research as part of the critical blog
Zielenknijper.com led me to question the role of psychiatry in claiming mastery over life, consciousness, and the human mind on behalf of science.
In extension of my philosophical research into eugenics, I founded GMOdebate.org in February 2022 to defend animals and plants against eugenics. On this website you can find an article about eugenics.
A decades long history of investigating corruption
I helped to expose pedophilia (raping of children) by top people in the Dutch Justice system.
I helped to expose GMO in and atrocities performed by that company.
The founder's home in Utrecht
In 2019, shortly before Christmas, my home was attacked and I was subjected to a display of absurdly profound corruption of the judiciary that included unnatural police intimidation. I even received a threat letter of a psychiatric patient included in the reply from the official national Legal Counsel of the Netherlands, and two months into the attack the perpetrator confessed that the attack originated from "people at Justice".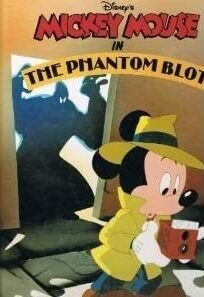 I started an investigation into the background of the attack and the root cause was traced to GMO (eugenics).
It all started with a national cola TV ad after I reported about GMO in Coca Cola.
Shortly after that TV ad there was a flood of nonsensical negative 0-⭐ reviews for a popular WordPress optimization plugin that was followed by a banning of the plugin after a moderator performed an absurd slander attack to which I had responded decently. Subsequently, Rabobank, a fortune 500 bank with its headquarter in the city Utrecht, the Netherlands, the same city was where I lived, invested into my business to sabotage it and that directly (chronologically) preceded the attack on my home in Utrecht.
Rabobank is known as farmers bank and is dedicated to GMO.
A few months before the attack on my home in 2019, Google started to show a remarkable ad on my phone for a tiny local newspaper of a far away town that I in no way was affiliated with, which reminded me of political corruption that I had reported about almost a decade earlier.
Political extortion and euthanasia in psychiatry ('the Dutch Way')
Source:
Zielenknijper.com
Considering the persistence of the ad display on the phone, it was perceived as strange. It incited a feeling of responsibility with regard my witnessing of the history of the corruption that resulted in legalization of euthanasia in psychiatry in the Netherlands.
How could I leave those people unattended, considering what I knew?
Corruption
Dutch minister Els Borst planned to expose a pedophile network within the government and was murdered by a psychiatric patient. According to sources, she was killed by the secret service (AIVD), where she worked herself in the past.
The minister was an elderly woman and an active advocate of free choice for euthanasia, while the critical blog
Zielenknijper.com was actively counter-arguing against euthanasia in psychiatry at the time. In essence, the minister was the primary opponent of the critical blog, on behalf of the free choice of euthanasia for psychological problems.
Since then, the secret service (AIVD) appeared to have been an enemy and the attack on my home in 2019 appears to have been related. However, paranormal perception provided a clue that that corrupted force had been independent of some other forces.
My home on the Springweg in Utrecht was directly across from the headquarters of Institute of Parapsychology Netherlands, an organization that investigates paranormal phenomena.

[

Show paranormal vision

]

During the attack on my home I was once sitting on the toilet when I suddenly had a paranormal vision of the attacker who with an exuberant twisting movement of his body from attention for me turned towards a 'dark phantom' with whom he conspired and asked the question 'now?'.

The dark phantom then backed away to preserve his darkness, and he reacted shyly with a negative reply. Then the attacker became indignant because he had gone to so much trouble to get me onto the street.

As the dark phantom retreated, his fear betrayed the reason for his negative response. It resulted in a vision that various parties had received attention for the situation and in particular older British people within an intelligence service who were 'not happy' with what was going on.

At that time I had become a member of a philosophy forum for several months on which many veterans of the intelligence community are active. It occurred to me at that moment that that could have been the explanation.
GMO in
I reported about the fact that Coca Cola attempted to hide that they used GMO in their products, which led me to the discovery of atrocities performed by that company.
(2014) "The Coca Cola Killings: How a soft drink corporation murders unionists." Did we mention that Coca Cola has a long and dark history of sending its militias after workers who dare to demand better conditions? The corporation also stands accused of union-busting in Pakistan, Nicaragua and Guatemala to name a few. In Turkey allegations of intimidation, human rights abuses and the beating of union activists abound. In addition, a former Coca Cola business partner claimed the company has illegitimate dealings with Uzbekistan's authoritarian government. Source: True Activist | killercoke.org | thecoca-colacase.org
Shortly after my reporting, a national cola TV advertisement was launched that showed a group of friends with Utrecht-city dweller characteristics, drinking cola and eating pop corn in front of a TV. The sense arose by the ad that there was 'something' about the cola, although it appeared to be a normal advertisement (the sense was created because it was such a normal ad).
I had been following a critical reporter from New York, Lori Harfenist (www.theresident.net), who has been an inspiration for me. She reported about GMO in
after which I learned that Coca Cola tried to hide it from the public, which caused me, in the form of the critical blog
Zielenknijper.com, to become interested.
The movie The Resident (2011) with Hilary Swank is potentially inspired by her.
WordPress plugin ban mystery
In 2016, shortly after the national cola TV advertisement, a popular WordPress optimization plugin with 20,000 professional users was banned, which became a true 'mystery'.
The ban followed after I posted a neat written message that I had been treated 'unkind' by WordPress moderation, which was the case as is evident in the following comment by a user:
[

Show details of WordPress plugin ban

]

As it appears, such an action was never done before. The preceding 'disrespectful' action from a moderator came completely out of the blue.

In 2016, high quality free support was being provided to users of the plugin. This included more comprehensive service by logging in to their website for help, for which users where very thankful.

The WordPress.org support forum displayed a history of high quality free support and users that were very happy with that.

Suddenly, out of the blue and without an apparent reason or motive, a WordPress moderator performed a slander attack.

The moderator replaced a polite signature under support messages with a link to a WordPress anti-spam policy text that stated that "advertising in topics unrelated to your own plugins or themes is not allowed" and he did it with an angry attitude.

The following signature was replaced by a link to an anti-spam policy text.

Best Regards,
Jan Jaap
info@pagespeed.pro

There was no warning. It was clear instantly that the action was not related to the signature itself, as the moderator ignored the same signature by other users. Almost all users were using a similar signature, which is simply a polite part of communication, and the linked policy text stated that it was allowed to advertise on the forum as a plugin or theme author, so even a small advertisement would have been allowed.

The moderator spent several hours to replace the signature in 100 posts. It was therefore a remarkable action and it made it look as if severe spam had been removed.

Initially my decision was to try to undo the slanderous effect by publishing a polite reply to the moderator stating the fact that a plain signature was removed. That reply was first blocked and later deleted by the moderator and the WordPress account was blocked for 8 days so that I couldn't respond.

The moderator was aggressive and angry. That didn't make sense after a long period of providing high quality free support to users.

Nothing wrong with the plugin

In June 2019, Google published a link to a new version of the plugin on their official documentation at https://developers.google.com/web/ and one of the optimization company's last customers for a paid installation of the plugin is Vice President of Mastercard who said that he knew what happened with regard a saboteur from Hollywood later discussed. That proves that nothing was wrong with the company or with the plugin.
Moss ball ban
In February 2021 I posted a message on Houzz.com to request attention for the idea that plants are living creatures for which the concept 'happiness' may be applicable.
Later that month, a pet shop in Washington state sounded the alarm on a small mollusk found on a marimo moss ball and shortly after, the banning of moss balls went viral on YouTube.
Moss ball ban
A report about the banning of moss balls
---
Learned through injustice?
As author of the critical blog on psychiatry
Zielenknijper.com, I had experience with people who were victim of sometimes the most grave injustice, such as enforced electro shock therapy. I believe that by critically speaking for those people - to show a path of intellect and reason - it could enable those people to keep true to an ethical nature, and (ultimately) to feel better than the evil doers that caused injustice to them.
I believe that the blog may have prevented many people from seeking violent revenge.
Reason and intellect is a higher good than revenge.
Modern man is to be expected to evolve beyond barbaric practices such as war and revenge if it intends to secure longer term prosperity. Intelligence before practice means overcoming darkness before it was ever present, and thus, to prevent war and revenge in favour of reason.
Join the fight against corruption!
GMODebate.org facilitates an intellectual defense against the corruption of nature. Support the initiative and help nature!