Attack on the founder of GMODebate.org
The founder of GMODebate.org was personally attacked for his effort to expose corruption. His businesses and his personal belongings were destroyed, he was assaulted, threatened, subdued to unnatural slander and he lost his home.
The founder has helped to expose pedophilia (raping of children) by top people in the Dutch Justice system.
The founder's home in Utrecht
In 2019, shortly before Christmas, the home of the founder was attacked and he was subjected to a display of absurdly profound corruption of the judiciary that included unnatural police intimidation. He even received a threat letter from the official national Legal Counsel of the Netherlands and two months into the attack the perpetrator confessed that the attack originated from "people at Justice".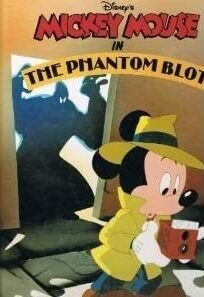 The founder started an investigation into the background of the attack and the root cause was traced to his critical position with regard GMO (eugenics on Nature).
It all started with a national cola TV ad after the founder had reported about GMO in Coca Cola. Shortly after that TV ad there was a flood of nonsensical negative 0-⭐ reviews for a popular WordPress optimization plugin that was followed by a banning of the plugin after a moderator performed an absurd slander attack to which he had responded decently. Subsequently, Rabobank, a fortune 500 bank with its headquarter in the city Utrecht, the Netherlands invested into his business to sabotage it and that directly (chronologically) preceded the attack on his home in Utrecht.
Background
The founder of GMODebate.org was author of a critical philosophical blog on psychiatry named Zielenknijper.com. The blog critically questioned forensic psychiatry on behalf of free will. The blog was closed in 2014.
As part of the investigation the founder started the philosophical project PsyReporter.com.
Judiciary
The attack came from Justice (there was even a police boss watching who seemed to protect the perpetrator) but even the fact that the blog had helped expose pedophilia in Justice could not explain what happened. Why would pedophiles be able to do something like that in plain sight? The house the founder lived in had 14 residents who were on his side. A neighbor studied administrative law and, for example, tipped off an illegal act by the perpetrator.
Dutch minister Els Borst planned to expose a pedophile network within the government and was murdered by a psychiatric patient. According to sources, she was killed by the secret service (AIVD), where she herself worked in the past.
The minister was an elderly woman and an active advocate of free choice for end-of-life, while the blog was actively counter-arguing against euthanasia in psychiatry at the time. In essence, the minister was the primary opponent of the critical blog, on behalf of the free choice of euthanasia for psychological problems.
The following publication shows a report on corruption regarding the legalization of euthanasia in psychiatry.
Political extortion and euthanasia in psychiatry ('the Dutch Way')
Source:

onlinephilosophyclub.com
Since then, the secret service (AIVD) has turned out to be an enemy and the attack on founder's home in 2019 probably has something to do with it.
GMO in
Shortly before a WordPress plugin ban mystery the founder of GMODebate.org had reported about the fact that Coca Cola attempted to hide that they used GMO in their products, which led him to the discovery of atrocities performed by the company (the murder of union organizers).

(2014) "The Coca Cola Killings: How a soft drink corporation murders unionists." Did we mention that Coca Cola has a long and dark history of sending its militias after workers who dare to demand better conditions? The corporation also stands accused of union-busting in Pakistan, Nicaragua and Guatemala to name a few. In Turkey allegations of intimidation, human rights abuses and the beating of union activists abound. In addition, a former Coca Cola business partner claimed the company has illegitimate dealings with Uzbekistan's authoritarian government. Source: True Activist | killercoke.org | thecoca-colacase.org

[

Show details

]

The national TV advertisement showed a group of friends with Utrecht characteristics drinking cola and eating pop corn in front of a TV. The sense arose by the ad that there was 'something' about the cola, although it appeared to be a normal advertisement (the sense was created because it was such a normal ad).

Brazilian TV ad

In February 2021 there were Brazilian Coca Cola video ads (Google AdSense) on www.e-scooter.co of which the founder is owner that showed an almost identical TV ad of a Brazilian group of friends, drinking cola and eating pop corn in front of a TV, and then a big spider crawling in the high corner of the room after which the group of people started to scream in fear, after which the ad ended.

It was striking that Coca Cola video advertisements were shown. After all, the founder is not a user of the product and his IP is known to Google. He did not view websites in Portuguese (Brazilian) language. The video started to play automatically.

Watching TV?

The founder almost never watched TV and he didn't own a TV. Coincidentally, a house mate of the house where he lived departed and asked whether he wanted to have his TV. It was a big and modern flat screen TV that he installed on the wall after which he experienced a period of continuous TV. During this time, he noticed the 'cola' TV ad.

Inspiration

With regard the reporting about GMO in Coca-Cola (and other brands). The founder had been following a critical reporter from New York, Lori Harfenist (www.theresident.net), who has been an inspiration for him. She reported about GMO in Coca Cola after which he learned that Coca Cola tried to hide it from the public, which caused him (in the form of his critical blog) to become interested.

The movie The Resident (2011) with Hilary Swank is potentially inspired by her.
---
WordPress plugin ban mystery
The ban in 2016 of a popular WordPress optimization plugin with 20,000 professional users was a true 'mystery'.

[

Show details

]

The ban followed after the founder posted a neat written message that he had been treated 'unkind' by WordPress moderation, which was the case as is evident in the following comment by a user:

As it appears, such an action was never done before. The preceding 'disrespectful' action from a moderator came completely out of the blue.

In 2016, high quality free support was being provided to users of the plugin. This included more comprehensive service by logging in to their website for help, for which users where very thankful.

The WordPress.org support forum displayed a history of high quality free support and users that were very happy with that.

Suddenly, out of the blue and without an apparent reason or motive, a WordPress moderator performed a slander attack.

The moderator replaced a polite signature under support messages with a link to a WordPress anti-spam policy text that stated that "advertising in topics unrelated to your own plugins or themes is not allowed" and he did it with an angry attitude.

The following signature was replaced by a link to an anti-spam policy text.

Best Regards,
Jan Jaap
info@pagespeed.pro

There was no warning. It was clear instantly that the action was not related to the signature itself, as the moderator ignored the same signature by other users. Almost all users were using a similar signature, which is simply a polite part of communication, and the linked policy text stated that it was allowed to advertise on the forum as a plugin or theme author, so even a small advertisement would have been allowed.

The moderator spent several hours to replace the signature in 100 posts. It was therefore a remarkable action and it made it look as if severe spam had been removed.

Initially my decision was to try to undo the slanderous effect by publishing a polite reply to the moderator stating the fact that a plain signature was removed. That reply was first blocked and later deleted by the moderator and the WordPress account was blocked for 8 days so that I couldn't respond.

The moderator was aggressive and angry. That didn't make sense after a long period of providing high quality free support to users.

Nothing wrong with the plugin

In June 2019, Google published a link to a new version of the plugin on their official documentation at https://developers.google.com/web/ and one of the optimization company's last customers for a paid installation of the plugin is Vice President of Mastercard who said that he knew what happened with regard a saboteur from Hollywood later discussed. That proves that nothing was wrong with the company or with the plugin.
---
Attack on optimization business
Business sabotage and dishonest practices by Rabobank, a bank that is known as 'farmers bank' that is dedicated to GMO.

The sabotage ended in the beginning of 2019 and chronologically preceded the attack on founder's home at the end of 2019.

[

Show details

]

Shortly after the WordPress plugin ban, fortune 500 investment bank Rabobank, headquartered in Utrecht, the Netherlands (the same city as founder's home) invested into his business to sabotage it. That sabotage destroyed a high potential technology startup business. The sabotage ended in late 2018/2019 and chronologically preceded the attack on founder's home in 2019.

Rabobank is dedicated to food security and GMO and is known as 'farmers bank'. The bank has adapted the slogan "Growing a better world together" and presents itself as an environmentally friendly bank. In 2017 the bank won the "Green Bond Award".

It is evident that the Rabobank attempted to sabotage founder's business. Without providing a reason, the Rabobank investor closed a 6 months old startup company and gave up their € 45,000 Euro investment. There was simply no logical reason to give up their investment. They closed the startup company after 6 months, the originally planned time for R&D, in which founder's company had delivered an exceptional result, in time.

The project ŵš.com could have been worth a billion USD. It was seriously watched by over 100.000 people. (cutting edge innovation)

The technology promised to provide true instant website speed for mobile and desktop with navigation speeds as fast as less than 1 millisecond (0,001 second), faster than the refresh rate of many gaming displays. On top of that, the technology could provide +90% of real HTML data-transfer saving and it would provide in new features for the internet, such as 'real-time HTML'.

Many top engineers would say that what the technology promised to deliver was impossible.

In 2016, Massachusetts Institute of Technology (MIT) would provide a technology named Polaris that promised 34% speed improvement for the internet.

(2016) "MIT has a way to speed up web browsing by 34 percent"

Massachusetts Institute of Technology has developed a technology named Polaris that could make mobile and desktop web browsing about 34 percent faster.

Source:

Engadget

In 2016, the ŵš.com technology would provide a real +1000% speed improvement for mobile and desktop, reliably, for existing websites such as WordPress, and plug & play (5 minute install).

The ŵš.com technology worked far better than expected and technically the project was a big success.

Instead of being happy, the Rabobank investor illogically walked away and gave up their € 45,000 Euro investment, without providing a reason.

There was simply no logical reason to give up their investment.

Shortly after Rabobank walked away without providing a reason, a business partner from Hollywood, USA joined the project who invested a sum on behalf of an investment banker in Massachusetts, USA.

Utrecht is known as the film city of the Netherlands, similar to Hollywood.

"Billionaire joke" to waste time on purpose

The business partner from Hollywood took on a role as CEO and agreed to be responsible for the business model. He spent two years to travel around the USA to meet with billionaires while he demanded me and a business partner from London to wait and ultimately delivered no results and simply walked away as if he never cared about the project.

The email address of his film equipment company website was set to 'info@billionairesclub.com'.

In one of his last emails he shared a link on Forbes.com with the headline that 9 out of 10 startups fail and sought excuse with Rembrandt van Gogh who 'died poor' only to become famous later, and inventor Tesla who had a similar fate.

In one of his last emails to him, the founder communicated the following:

Dear [BUSINESS PARTNER],

I understand that you are now trying to walk away, leaving behind your investment, while having no argument against me or the technology. You try to make it look as a generous action from your side, but it's not righteous.

A few months ago you held on firmly to your CEO position when asked friendly, while considering that your functioning as CEO had increasingly become questioned for lack of results and broken promises, if you wanted to leave. Months of waiting followed. New promises were unmet again. Due to little to no communication from your side it has been perceived as "waiting for no reason".

In essence, a full year of time has been wasted for no apparent reason and there has been no indication that it matters to you.

It is simply not righteous to now walk away as if a 9 out of 10 startup failed

---

Slack conversation E-mail conversation

---

As can be seen, the founder maintained a respectful attitude towards the business partner and there was no conflict other than a dispute about his performance.

In the beginning of the business relation, in internal communication with the business partner it was established that the founder perceived Rabobank to have been the culprit and he was then seriously warned that taking on against a fortune 500 company such as the Rabobank would not be wise, by which he received the impression that they might be involved with Rabobank as well.

It is only logical that with the exposing of the business partner as a saboteur (who invested a sum on behalf of an investment banker in Massachusetts, USA) that the logical (unspoken) conclusion would be in 2018/2019 that Rabobank was behind that malicious business practices as well. They played a 'billionaire' joke on a project to waste time on purpose, then walked away again (leaving their investment behind) 'for no reason'.

Considering the whole situation, it is only logical that the Rabobank, considering its business link with the founder and its head quarter in Utrecht, at least has had some influence or oversight over what happened with the attack on his home in Utrecht.
---
Attack on home in 2019
Considering Rabobank's business relation with founder and its headquarter in the same city as founder it is only logical that Rabobank at least has had some influence or oversight over what happened with the attack on founder's home.
There were indications early on that Rabobank intended to sabotage founders business for his reporting about a toxic waste dump by Trafigura BV, a $230 billion USD Dutch/English oil company.
Rabobank attempted to connect founder with big oil investors whom he was invited to meet at a cafe at the airport Schiphol in Amsterdam. Paranormal senses have indicated from the beginning that it was related to the toxic waste dump by Trafigura BV.
For applicability and plausibility of paranormal senses see the report about the investigation of corruption related to the US War in 🇱🇾 Libya.
Rabobank is known as farmers bank and is dedicated to GMO. Rabobank is also the top financing partner of Trafigura BV whose CEO had ordered to dump a tanker of highly toxic waste into the ocean.
CEO of Trafigura BV:

'Beyond Dover, and certainly not in the Baltic Sea, because this is a special area. The discharge may not take place until Dover has passed, on the way to Lomé (Nigeria)'.
Instead of the ocean, the toxic waste was dumped in Ivory Coast for a fee of $20,000 USD. It caused the death of fifteen people and more than 100,000 people to become severely ill, of which 26,000 people were acutely hospitalized following the dumping.
(2009) How oil company Trafigura tried to cover up toxic waste dump
"Caustic washes are banned by most countries due to the hazardous nature of the waste (mercaptans, phenols)"
Source:

The Guardian
Rabobank is the top financing partner of Trafigura BV. The following is written on the website trafigura.com.
"Rabobank, one of Trafigura's top lenders, seeks to play a significant role in ensuring food security (GMO)."

Trafigura.com: our financing partner

Rabobank

Source:

Trafigura.com
Rabobank presents itself as an environmentally friendly bank and in 2017 the bank won the "Green Bond Award" as supposedly being the most environmentally friendly bank in the world.
Why sabotage?
What they may have been particularly angry about is the fact that founder reported about involvement of Amsterdam officials in the toxic waste dump.
Amsterdam officials were involved in the illegal transhipment of the heavily poisoned toxic waste by Trafigura BV and in the departure of the tanker Probo Koala from the port of Amsterdam. The company Amsterdam Port Services (APS) has previously been the target of criminal investigations for involvement in toxic waste offences.
Banned in the United KingdomA video report about the toxic waste dumping scandal in 🇨🇮 Ivory Coast, Africa by $230 billion USD 🛢 oil company Trafigura.[ Watch video ]
The founder of GMODebate.org is simply a honest person. While the pedophiles in Justice that he helped to expose might have been a factor, the corruption that has played out must have originated from his critical position with regard GMO.
Epilogue
There are parties that have indicated that they hoped there would be an initiative to connect morality with the life sciences. The concept GMOdebate.org offers, among other things, a philosophical perspective on morality.
Renowned author and professor of history Walter Isaacson, president of the Aspen Institute and CEO of CNN, stated the following in an interview with Harvard Business Review:
It is going to be a life sciences (GMO) century. People who are able to harness the technologies of the life sciences and to connect it to our moral understanding and our humanities, those will be the people that will dominate the twentyfirst century, and I am hoping a grand figure will come along who will represent that.
The protection of nature against GMO is something that in hindsight the founder has been interested to have been involved in. Not to prevent GMO or to say how the world should be, but to make a contribution with theory on behalf of what can be considered 'good'.
The founder's childhood dream was to one day solve the most complex problem possible with his mind.
With regard the fuzz. Do not forget that the psychiatric establishment has been involved from a position of a fight to survive.
The founder once replied the following to a philosopher on a philosophy forum who suggested that he was suffering from a messiah syndrome.
When it concerns psychiatry, it appears that they have attempted to divert attention away from them by playing a 'Jesus joke', among other things, and that it ultimately may explain the origin of all the fuzz. In a way, what has been observed, was a fight to survive by a practice that can't stand on its own legs. This is just my 'two cents' with regard what happened.
---
GMO is forced with
corruption

.
WikiLeaks: US targets opponents of GM crops:

"Eat GMOs! or We'll Cause Pain"
The cables show US diplomats working directly for GM companies such as Monsanto and Bayer.
Opponents of GMO punished with "retaliation and pain".
(2012) US to Start 'Trade Wars' with Nations Opposed to GMO
The United States is threatening nations who oppose GMO with military-style trade wars, according to information obtained and released by the organization WikiLeaks. Nations which have moved to ban GMO, were requested to be 'penalized'.
Source:

Natural Society
Join the fight against corruption!
GMODebate.org facilitates an intellectual defense against the corruption of nature. Support the initiative and help nature!